WHAT PERFUME PRODUCTS TO USE TO PERFUME YOUR HOME & WHY USE HOME PERFUMES? FIND OUT IN THIS GUIDE!

My review of all kinds of home perfumes, and perfume products you can use to make your home smell better.

Disclosure – **This post contains affiliate links and I will be compensated if you purchase after clicking on my links.

You are probably familiar with this feeling when you walk into a luxury boutique or a great hotel and immediately spin from the wonderful smell of the place. It is a feeling that is second to none.

The luxurious scent you are smelling is adding a layer to your enjoyment of the store and of the whole purchase experience which is exactly why you will find a perfumed space, to begin with.

Boutiques, luxury hotels, and spas don't just do it.
A pleasant scent enhances the customer's shopping experience and more than that it makes it memorable.
WHY USE FRAGRANCES?
For most of us, scents burn well in our memory, if a store manages to create a good memory with their choice of fragrance you will enjoy returning to this store again and again and this is what every brand and store owner wants.
HUGE TREND –
In recent years we are witnessing a trend, in which, many people want to bring or recreate the spa/hotel or restaurant experience at their homes.

People are building kitchens with professional stoves and islands for cooking and entertaining, bathrooms are being upgraded to mini-spa rooms, and bedrooms are becoming more and more similar to hotel suites.
In light of this trend, the place of perfumes is not absent, and people who travel all over the world notice the unique scents that the companies and chains invest in and seek to bring it home as well.
Today almost every hotel or spa has a unique scent that sets them apart from other places.
In the market exists many scented products however the trend today is to have scented products in the scent of hotels and other unique places, like floor cleaning products with famous hotel scents, bedding spray in the scent of a known perfume, and so on.
HOW AND WHY CREATE A UNIQUE SCENT IN OUR HOME?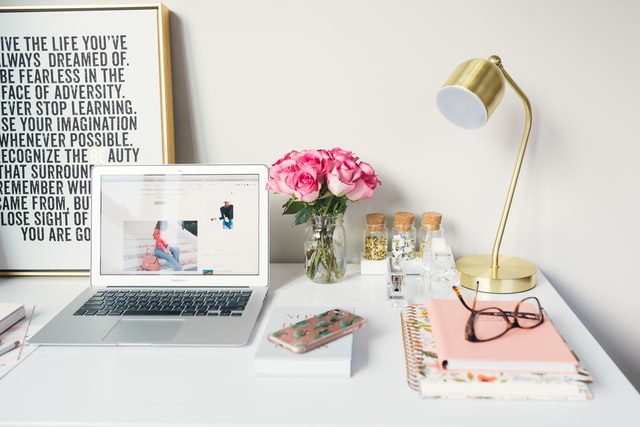 A home that smells great and radiates pleasant scents significantly upgrades our life and living experience.
Perfume your entire home or just a few of the rooms will upgrade your life – what do I mean by that? when you enter your home after a busy day, and you're welcomed with a 'fragrance hug' you immediately know that you are in your wonderful place. you feel at home. 

A clean and tidy home helps with a clear mind, makes life easier, and allows you to entertain friends and family – it simply makes a significant difference in life and it usually smells better as opposed to a messy house, where you can't find anything, you have a blockage in the sewer, mold in the wall or flowers that have been in the vase for two weeks now and you haven't thrown them in the trash yet- a house like that will smell bad. 

A house that smells bad not only will be unpleasant to live in but will make you face your flaws all the time… 

It will make you feel incapable, you won't enjoy entertaining or spending your time in it.

Most of us have those family members that whenever we think about them and their homes we immediately think – yes Aunt Elizabeth's house smelled of cabbage or uncle Albert's house always smelled of fresh rolls..because scents are well remembered so make yours smell wonderful.
I hope that something will change as a result of reading this and if you make one change in your life or buy one product you are on the way to becoming more aware.

Let's change it, together, let's decide that we deserve to live in a clean, tidy, and wonderful-smelling house.
If you never thought about it or never felt you want to invest in these types of things – I say: "life is too short not to".

Here are some great perfume products to start changing your home, step by step, no need to buy everything, do what you can.
The market offers a lot of products to make our home smell amazing, and I will focus on just a few of them today.
Potpourri –
Most often these will be dried flowers sprinkled with perfume from a source of essential oil or some synthetic perfume that lasts a long time. You can buy ready-made and just place it in a beautiful bowl or make it at home yourself.
Here are some options for buying great potpourri-
Mozzafiato
Walmart
Tesco




Incense –
Sticks that burn slowly, spreading a very sweet scent usually.

I recently came across incense from Japan, they smell clean, very pleasant, and different from incense from other places in the far east where they do great usage of incense sticks.

Incense creates a very specific atmosphere in the house and is suitable for the bedroom, small spaces like the bathroom (especially when you want to create a sexy atmosphere), entrances, etc…
It is important to use caution when using it as it burns.
Here are some recommended ones:
Japanese Sandalwood Incense Sticks – Amazon
Nippon Kodo Ka-Fuh- Amazon
Sacred Elephant Luxury Incense Rose – Thought
Essence incense gift pack – Amazon
Crassna Khmer Cambodian Agarwood/Oud – Amazon
Fragrance spray –
There are so many types of spray fragrances in the market that anyone can find what they like and that suits them in terms of natural or synthetic source, smell, and budget.

The advantage – it usually covers a large area, moving from room to room and spraying. It is also possible to purchase several and spray different scents in different rooms and to some extent, it will define the purpose of the room.

The smell of lemon or citrus in the bathroom will give a feeling of cleanliness, the vanilla or cinnamon scent spray in the kitchen will give a warm feeling of home, and the smell of eucalyptus inspires a sense of calm. Smells of roses or lavender will be great in the bedroom, hallway, and laundry room.

The downside – you have to spray again every day or for a few hours, depending on how important it is to you.
Some people may be sensitive.

Idea – You can hang an automatic one that constantly releases the scent of perfume into the room.

See these wonderful products I recommend especially:
Mare Room Spray
Casa dei Mandarini Room Spray
Note di Natale Room Spray

You can try the lovely selection at Yankee Candle.



Scented Candles –
There are candles in all sizes, colors, and scents, made from a variety of materials and prices – just choose.

There are scents of Christmas or Halloween holidays, scents of spices, scents of cleanliness and freshness, warm and romantic scents, and much more.

You can buy expensive candles or cheap ones, experiment with many different scents, and enjoy a candle in every room of the house.

Quality candles will usually burn for a long time.

The downside – one candle is usually enough for one room and will not fill an entire house with a scent.

You can't leave candles burning alone, being especially careful at home with children and animals.
If you are looking for some good recommendations to buy good, quality candles – please continue reading below:

If you are looking to fill your home or office with excellent, luxurious scents – these examples are the ultimate must-haves: (expensive)
1. Ambra Nera 4 Wick Candle – Ambra Nera – Resin and Spice woods over an amber base of labdanum, oak musk, and galbanum, with vetiver and patchouli.  A deeply rich and warm scent.
2. Florio Four Wick Candle – Its aroma is rich with the natural essence of Sicilian spring flowers – narcissus, passiflora, and wild Iris.
3. Fico D'india Four Wick Candle-Fico D'India – cactus with its vibrant orange flowers grows huge and wild in Sicily. Subtle, powdery fig and cedar oils with cactus juice.
Diffuser –
These are sticks in a vessel and immersed in a liquid – usually oil. The oil will stick to them and thus spread the smell.

It can be made at home or purchased and the variety is huge.

What is great about this type of perfume is that it is simply placed in a room and it will spread an odor over time (weeks and sometimes more, depending on the size of the vessel and the amount and type of liquid).

Another thing is that it got nothing to do with open fire for it to smell so you can leave it alone in the room.

It is suitable for bedrooms, bathrooms, a hallway, and other spaces in the house.
Wax Solvent –
It is usually a cube of wax in which an odor has been assimilated and when it is
dissolved it spreads an odor in space.

There is little fuss and supervision is needed.

You can use the same wax several times.

Where to buy it?


SCENTORINI Scented Wax Melts, Wax Cubes, Scented Soy Wax Melts – Amazon


Essential Oil Diffuser –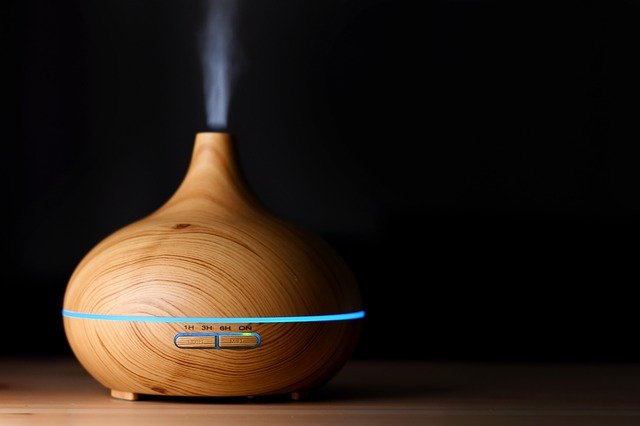 In a vessel that connects to electricity fill water with a few drops of essential oil and wait for the fragrant vapors to fill the room.
Enjoy the smell and added moisture.

Some essential oils are great for calming or concentrating and you can just choose what makes you feel good.
Check that there is a switch that turns off the device when there is no water or warns before the water runs out so that the device does not heat up.

It is best to place it in the space while we are in it and not leave it working alone and unattended.
Buy the oils here:
Lagunamoon Premium Essential Oils Set- Amazon
Artizen Top 14 Essential Oil Set-Amazon
Buy the diffuser here:
Ultrasonic Aromatherapy Essential Oil Diffuser with Salt Lamp – Amazon

I hope you will find this helpful and inspiring.

Well, I hope you enjoyed this and now I must love you and leave you.
Sharon -Rachel