Vanilla scents are one of my favorite smells. They are sweet, warm, soft, and versatile.
Vanilla fragrances are not just about scents; they have been a long-standing favorite over time.

what makes vanilla-scented fragrances so captivating? Join me in this blog post as we delve into the enchanting world of vanilla, exploring its chemistry, historical significance, and irresistible psychological allure.

For excellent perfume recommendations in this category, keep reading until the end or simply skip ahead.

Disclosure – **This post contains affiliate links and I will be compensated if you make a purchase after clicking on my links (with no extra cost to you).
The Allure of Vanilla
Vanilla is a highly recognized and widely appreciated scent due to its calming and pleasant fragrance. Given its popularity, what makes vanilla such a popular ingredient in fragrances?
1. Familiarity and Comfort
Many of us have been exposed to the smell of vanilla since we were little. Vanilla has always been linked with coziness, fond memories, and warmth—whether it's making cookies with grandmother or enjoying a luscious ice cream.

When we wear vanilla-scented fragrances, we bring a little of that ease with us, fostering a feeling of comfort and security.
2. Versatility
Vanilla is a popular scent note in perfumery due to its versatility. It can be used in a variety of perfume types, including gourmand, oriental, floral, and woody.

This adaptability makes it possible to create a vanilla perfume that suits every taste and situation. It is one of the most versatile ingredients in perfumery.



[Shakebaby] High Protein Shake Vanilla Cream Flavor (700g)
The Chemistry of Vanilla
Vanilla's pleasant smell is not only due to its fragrance but also its chemical composition. The characteristic aroma of vanilla extract is primarily due to the presence of vanillin, which is used in both culinary and perfumery applications.

Vanillin is a perfect ingredient for fragrances because of its sweet, rich, and creamy scent.

In the perfume industry, vanillin is often produced from plants like lignin, guaiacol, or cloves. This synthetic vanillin can be incorporated into a variety of fragrances to provide a consistent and reliable vanilla scent. Furthermore, it is often combined with other notes, such as floral and citrus notes, to create a unique and complex scent.

Vanilla is also used in cosmetics because of its smooth, sweet aroma. It can be used alone or blended with other scents to enhance the overall fragrance of the product.

Vanilla's subtle sweetness helps to mask strong odors and adds a hint of warmth that many people enjoy.

It is often used in lotions, body sprays, and other personal care products to create a pleasant scent that lingers on the skin.

[Toun28] Body cream-lotion (Vanilla Hug 3pcs)
Psychology of Vanilla Scents
Beyond its chemistry, vanilla fragrances have a strong psychological pull. Here are some psychological explanations for our love of vanilla-scented perfumes:
1. Positive Associations
Vanilla is often associated with happy memories and experiences. When we smell vanilla, it can evoke pleasant memories and make us feel content and at ease. For many people, it reminds them of their childhood.
2. Aphrodisiacal Properties
Vanilla has been linked with sensuality, relaxation, love and desire for a long time, making it a renowned aphrodisiac.

Its sweet and enchanting aroma makes it a popular choice for creating alluring atmospheres in romantic settings.

Apart from perfumes and soaps, you can also use candles and reed diffusers to create a cozy atmosphere.
3. Mood Enhancement
Aromatherapy experts say vanilla fragrances may boost moods.

By reducing stress and anxiety, they promote relaxation and wellness.

Read this article about The Difference Between Fragrance Oil and Essential Oil to know how to choose the best oil for creating a loving, warm, fall mood at your home and the best oil to use on your bodey.

[BOUQUET GARNI] Deep Perfume Hair Serum Vanila Musk 100ml
So Why I Feel Vanilla Scents Are For Everyone?
The scent of vanilla is universally appealing and relaxing.

Giving a vanilla-based perfume as a gift can be a great idea, since it is loved by many.
Vanilla has a captivating charm that can evoke memories and uplift your mood. Vanilla fragrances have fascinating chemical and psychological properties, which make them flexible and enjoyable.

They can easily blend with other perfumes.
If you're looking for a fragrance that can transport you to another world of olfactory delight, vanilla perfume is an excellent choice.

Always take one with you on your next vacation to create memories, as it will be suitable for almost every type of vacation.

Discover captivating perfumes within this category that you absolutely must try!

As I mentioned earlier, one of the best vanilla fragrances available in the market is THE ONE by DOLCE & GABBANA.
I have been purchasing it repeatedly as it is not only affordable but also has a wonderful warm and rich fragrance. I highly recommend it to anyone on the lookout for a high-quality vanilla fragrance. I have bought it multiple times and have never been disappointed.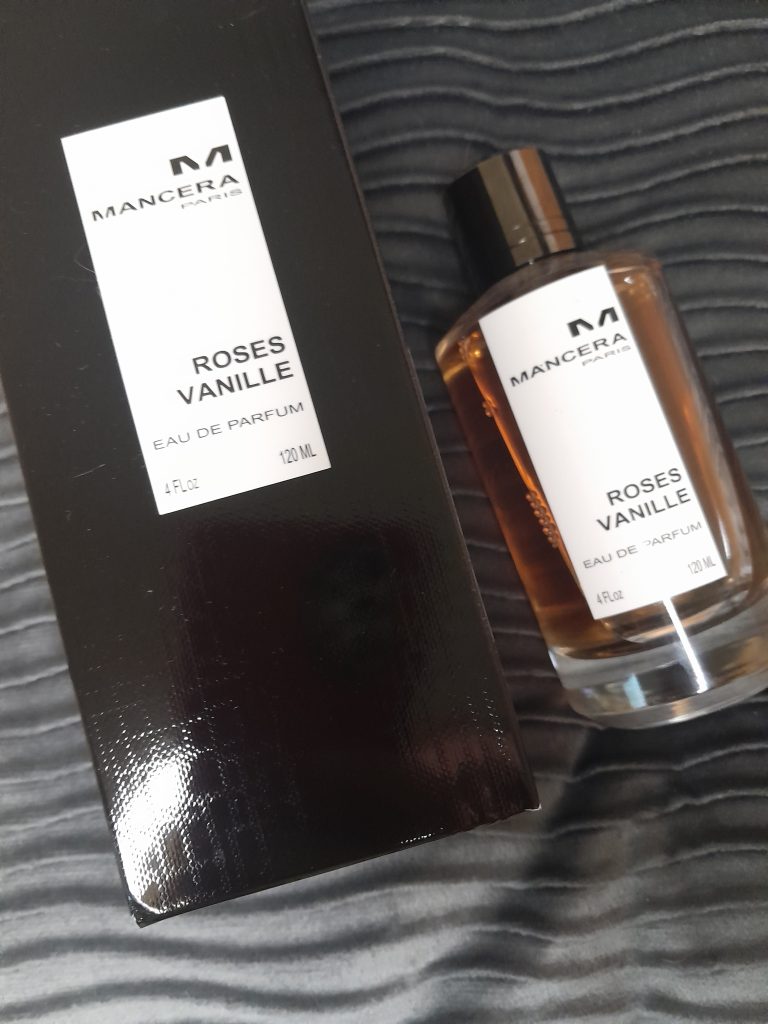 Another fragrance that I adore is ROSES VANILLE by MANCERA.
In this perfume, you'll experience a rich, earthy vanilla note that sets it apart from the clean and sweet aroma of THE ONE.
The addition of roses adds a touch of sharpness, making it more appealing to those who prefer less sugary scents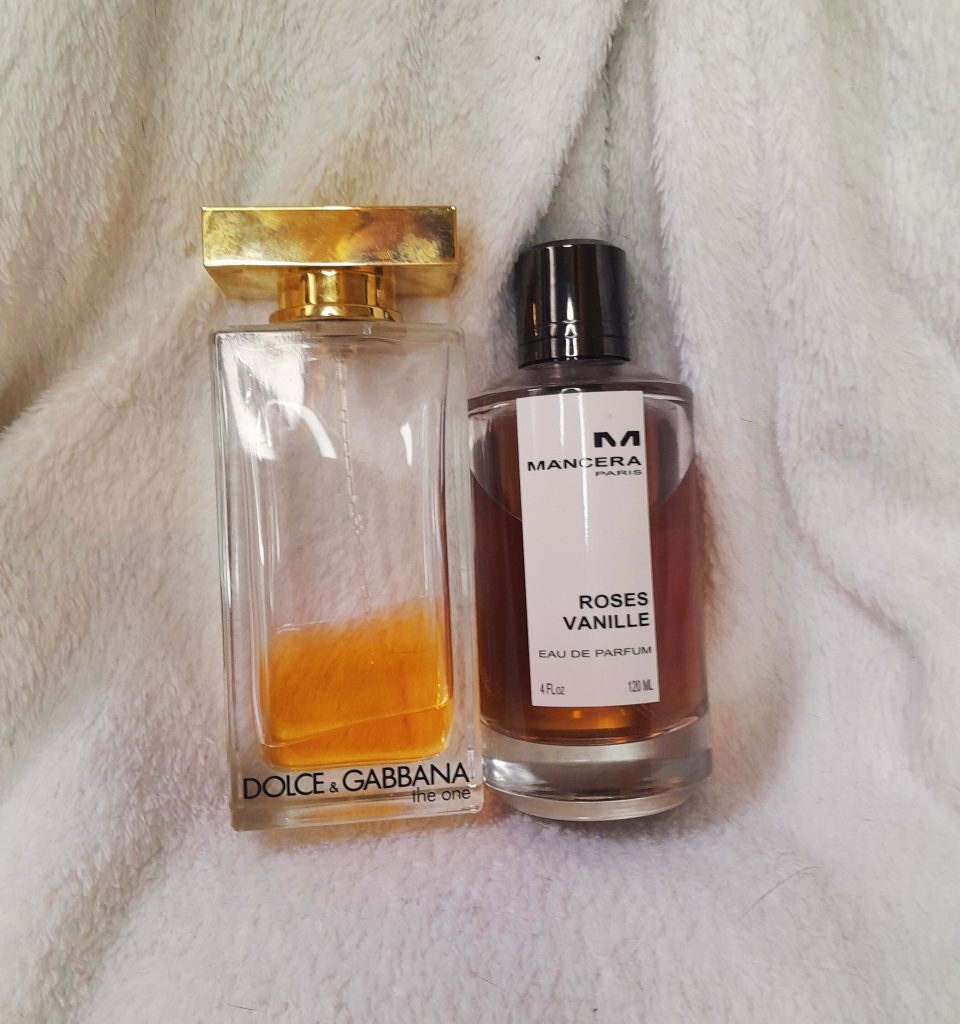 Both perfumes feature vanilla but display different aspects of this lovely note. You can wear them solo or together, and the blend produces a powerful and memorable scent. When combined, the fragrance emits a sweet yet spicy aroma that is both soothing and invigorating.

One of my favorite perfumes is Narciso Poudree by Narciso Rodriguez.
It combines musk and roses, creating a beautiful, lingering scent with hints of vanilla.
If you're curious, you can find my complete review below.
Read my full review.

The Scent Absolute For Her by Hugo Boss is a fantastic example of a chocolate-coffee based perfume with a touch of vanilla, adding sweetness and roundness. It creates a warm and cozy vibe, perfect for those date nights and the chill of fall and winter.
The notes of cocoa, coffee, and vanilla blend together so beautifully, creating an alluring scent that I absolutely love. Check out my full review here!

Thank you for taking the time to read! I truly hope you enjoyed it and feel inspired to explore the world of vanilla perfumes.
Give one a try and let me know if you enjoyed them! Not only will you love it, but you'll also be supporting my blog in the process. Win-win!

Well, I hope you enjoyed this and now I must love you and leave you.
Sharon -Rachel