Do you ever wonder why jewelry companies make perfumes? It seems like an odd pairing, but there are a few reasons why it makes sense.
When it comes to finding good perfumes, most people think of big brands like Chanel, Dior, Versace, and Gucci (designer perfumes).
However, I am here to tell you some of the best fragrances around come from jewelry companies.
Companies like Tiffany & Co., Cartier, and BVLGARI all make lovely fragrances.
So if you're looking for something new to try out, why not check out one of these incredible perfumes from jewelry companies? You won't be disappointed!
Disclosure – **This post contains affiliate links and I will be compensated if you purchase after clicking on my links (with no extra cost to you).
Cartier
One of the most luxurious jewelry companies in the world.
Founded in Paris, France in 1847.
They are known for their quality and innovative designs such as – Panthere, Thank watch (1919), Santos wristwatch (1911), and Pasha de Cartier watch (1981).

Their first perfumes launched in 1981: Must de Cartier and Santos de Cartier.

Here is one great fragrance from this luxurious brand:

Cartier le Baiser du Dragon Eau de Perfume for Women 3.3 oz EDP Spray –
Cartier le Baiser du Dragon – the Dragon's Kiss, is a deep and rich floral-oriental perfume.
At first sniff, you will get warm bitter almonds and amaretto and then it gets deeper and spicier.

It is not a gourmand or very sweet perfume however it does get some notes of dark chocolate and caramel. The floral notes make sure this perfume won't be overly sweet.

I can see how some men can pull this one off and yet it is a very feminine scent.
This is a beautiful, sensual, mature, sophisticated scent for an elegant mature woman.
This perfume was created by Alberto Morillas.
Buy from Walmart.com

Tiffany & Co.
Tiffany & Co. was founded on September 18 1837 by the jeweler Charles Lewis Tiffany and John B. Young.
Tiffany & Co. (colloquially known as Tiffany's) is an American luxury jewelry and accessories brand.
During the many years, they exist the company had its fair share of ups and downs – they changed ownership a few times, for example, went public, and so forth.
They sell many goods besides jewelry – from water bottles to china, crystal, leather goods, and personal accessories.


Important dates:
In the late 1980's they started to create and sell perfumes – "Tiffany" for women was launched in 1987, a floral perfume for women by perfumer Francois Demachy.

In 1989 they launched the perfume Tiffany For Men (the perfumer was Jacques Polge).

In 1995, Tiffany launched "Trueste" perfume for women, which was later discontinued.

In October 2019, Tiffany launched a new fragrance line, "Tiffany & Love".

January 2021 – They were purchased by LVMH.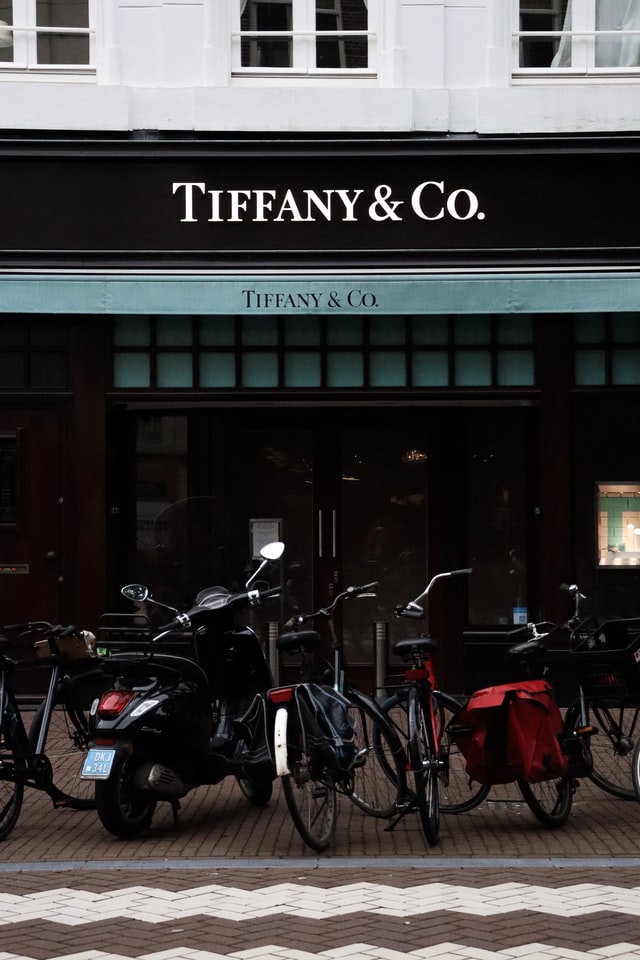 Try their new (2021) perfume – Rose Gold Eau de Parfum –
This is a light, floral (rose), sheer and delightful perfume from the great house of Tiffany & Co.
It is not a very unique or groundbreaking scent however it is quite an enjoyable, pleasant, elegant fragrance.

It will be suitable for everyday use such as the office or going out with friends at night, I feel in some cases can even be a good, decent signature perfume.
You can wear it to too-crowded places, where people will thank you if you keep the smell of your perfume mild.

I think that out of the 5 companies I am writing about, Tiffany & Co makes more polarizers perfumes.
I love their jewelry a lot and some of their perfumes but as I go through the list of perfumes I want to write about, this thought comes up and this is how I feel, their perfumes are more controversial, some are very good and some are not enough (especially for their price point).
Chopard (Full Name – Le Petit-Fils de L.-U. Chopard & Cie S.A)
This Company was founded in Sweeztarland in 1860 by Louis-Ulysse Chopard.
He was a watchmaker that realise it will be more profitable to make and sell the end product – the watch itself than to manufacture watch movements.

In 1963 the company was sold to Karl Scheufele III, a German goldsmith, and watchmaker.
Their watches and jewelry are at the top of the Piramide, their designs are gorgeous, unique, and full of life and vivid colors.

They have sold one of their watches in an auction for $1.67 million and they are very famous for collaborating with THE CANNES FILM FESTIVAL.
Try this perfume – Rose de Caroline Chopard – it is a unique scent, very natural, powdery with lots of roses.
Very hard to describe, you feel in nature when you wear it, you get an embrace from a bouquet of soft flowers I feel.
It is very delicate, soothing, and ultra-feminine.

A completely different scent also from this house is – Happy Lemon Dulci Perfume – natural and summery, designed to make you feel happy. Very lemony and zesty. For those of you who love fresh and clean perfumes, this one is an awesome option.

If you want some more ideas for clean and fresh perfumes – see my list here.
If you want to check out the full range of Chopard perfumes – check them out here.

Van Cleef & Arpels
This luxury brand was founded by Alfred Van Cleef and his father-in-law Salomon Arpels in Paris, France in 1896.
If you want to see some lavish, impressive, very unique pieces of jewelry – go to their website and you will find a treasure. They take a lot of inspiration from nature and their jewelry reflects that with lots of creations made like birds, animals, flowers, and more.
Coming from the high-end jewelry business myself I adore this brand.
They create perfumes for many years now, here is one I really like:
Van Cleef Van Cleef & Arpels for women – from 1993 so not very new but still, a very good perfume, can be a signature scent for over 45 YO I think, it is classy, sweet, and a bit fresh altogether. The bottle is elegant and timeless.
A more recent one is – Bois d'Iris Van Cleef & Arpels for women – which was launched in 2009.
It is a soft, delicate, and very feminine perfume. Like a small cloud of aromatic candy giving you a hug.
Bulgari
Bulgari was founded in Italy 138 years ago (1884) and they are known for their jewelry, letter goods, watches, accessories, and fragrances.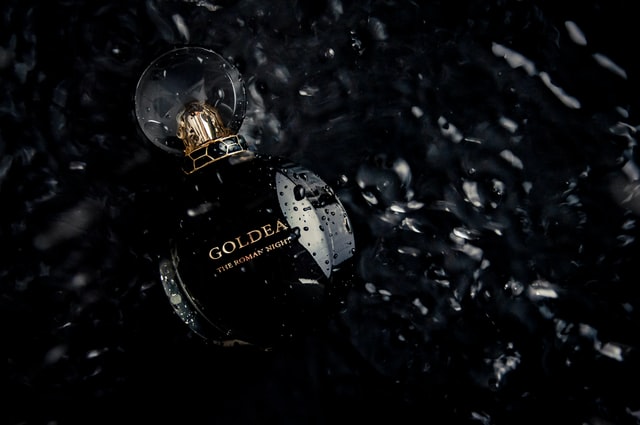 Some of their most known perfume lines are – Goldea, Splendida and Omnia for women, BVLGARI Man, Aqua, the Classics, and Blv Pour Homme for men, whilst BVLGARI Le Gemme and Eau Parfumée.
I think you should try this perfume – Bvlgari Jasmine Noir Perfume for Women 3.4 oz Edp Spray
A sexy, warm but delicate, dark and deep jasmine perfume.

My latest posts:
Well, I hope you enjoyed this and now I must love you and leave you.
Sharon -Rachel