Versace offers an impressive collection of fragrances- most of them have a surprisingly affordable price tag, beautiful bottles, and very good scents.
Today, I'm comparing two fragrances from the same series: Versace Bright Crystal and Versace Yellow Diamond.

The two perfumes are named after precious gemstones and as a gemologist, I am excited to write about this subject as well-I'll explore whether there's any link between these scents to the names given to them.
Disclosure – **This post contains affiliate links and I will be compensated if you make a purchase after clicking on my links (with no extra cost to you)
Find out which of the two popular Versace perfumes is the best for you:
Versace Bright Crystal
Launched – 2006

Nose – Alberto Morillas

The Bottle – Nice, you can see the pink juice through it, the cup is cut like a gemstone and it's a bit bulky.
What I think about it –
This perfume is perfect for spring and summer because it is light and airy with gorgeous floral notes that are not overpowering or too sweet.
Bright Crystal is ideal for everyday wear – from office meetings to gym sessions, classes at university to summer parties.
Cute, lovely perfume for teen girls and for mature women.

It lasts 3-4 hours on the skin and then it needs to be reapplied.
Good value for money.
I also included this perfume in my list – Top 10 Pink Perfumes Under 100$ For Women you might want to read it as well.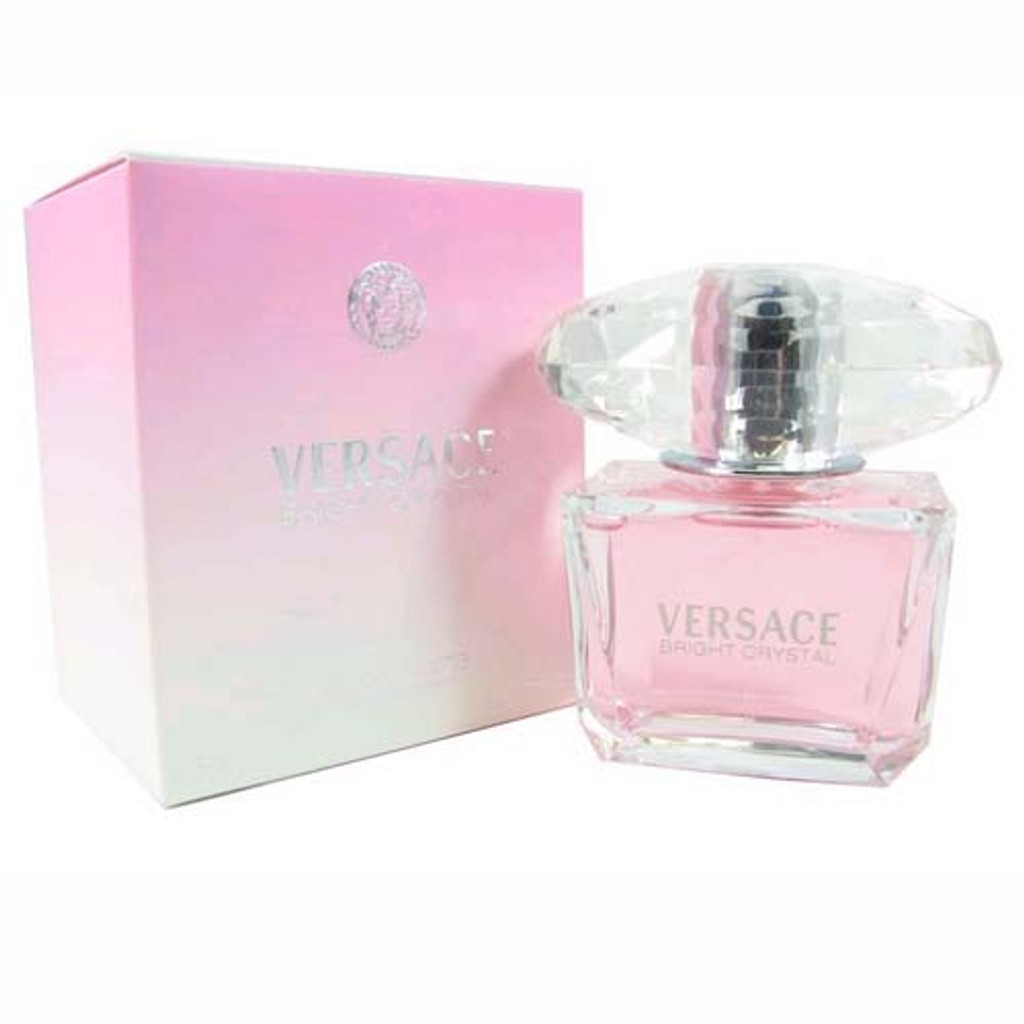 Is the name Bright Crystal got anything to do with the gemstone – crystal?
Well, I think it is an appropriate name because – its sheerness and delicate, subtle scent resembles a crystal's transparency and brilliance.

In a way Crystal is an excellent name for this perfume; it exhibits similar qualities that make crystals so captivating. It's a sheer scent, pure and airy – just like how real crystal stones sparkle in all their brilliance!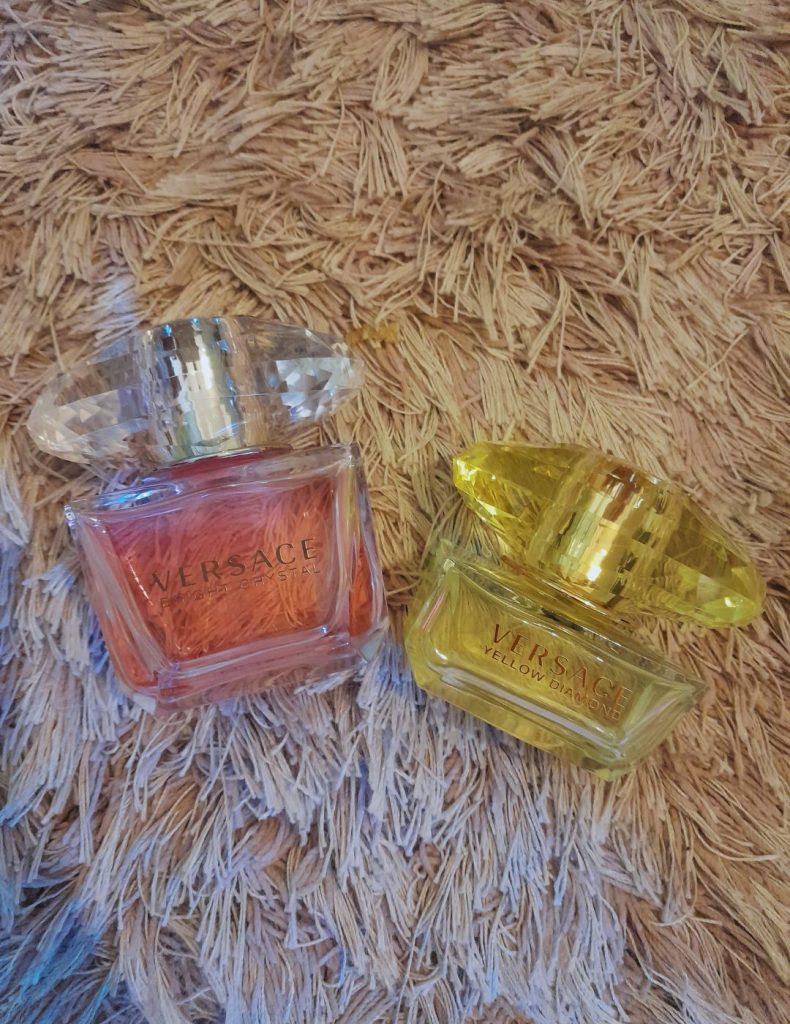 Versace Yellow Diamond
Launched – 2011

The Bottle – Just like the Bright Crystal you can see the yellow juice through the glass, the cup is cut like a gemstone and it is yellow and not colorless like Bright Crystal.
What I think about it –
Lemon and orange, in different variations, are the dominant notes in this perfume so if you like citrusy perfumes this is an ideal fragrance for you.

It is fresh, clean, sharp, and juicy like lemonade on a hot summer day.

This perfume is excellent for summer and places that are hot and humid most of the year, wearing it in summer will give you a good feeling of cleanliness and shine.
Yellow Diamond has depth, in a type of perfume that is difficult to create a such thing, because you want the perfume to be light and fresh, not overbearing, and not too complicated.

It lasts 4-5 hours on the skin and then it needs to be reapplied.
Value for money is amazing.
Does the name Yellow Diamond have anything to do with the perfume named after it?

In this case, I think not completely.
Diamonds are rare and are considered to be one of the most precious gemstones of all time.
Yellow diamonds are even rare than 'regular' diamonds (colorless).
The team behind this scent certainly did an excellent job of creating a cohesive yellow aesthetic. Their skillful execution of the "yellow" theme was impressive – from its namesake to the liquid hue, bottle cap shade, and even a subtle hint of lemon.

It is the rare part that I find missing.
While yellow diamonds are rare and unique, this delightful perfume is much more achievable.
Bright Crystal or Yellow Diamond – Which is better?
Just like yellow diamonds in nature, Yellow Diamond perfume is superior and the winner of this 'battle'.
To me, it is much better than Bright Crystal because it is more mature, less ordinary, has more depth, and is happier.

Don't get me wrong, both are good for their category – designer perfumes (under $100 and for spring-summer), and depending on your needs both can accommodate your needs in a pleasing way.
Read my review of another Versace perfume – Dylan Blue
Well, I hope you enjoyed this and now I must love you and leave you.
Sharon -Rachel