What makes a perfume a 'pink perfume'? is it the color of the bottle, the smell or the spirit of the perfume?
I try to answer these questions in this list of pink perfumes. Yes they all have a pink color bottle but this color represent so much more when it come to perfumes so I hope you will enjoy and find your perfect pink perfume.
Disclosure – **This post contains affiliate links and I will be compensated if you make a purchase after clicking on my links (with no extra cost to you).
TOUCH OF PINK For WOMEN by LACOSTE 3.0 oz


This perfume opens up as a citrusy – floral perfume then it settled and become more creamy and pink.
It is great for everyday use, office, it will be beautiful in spring and summer.
If you have an active lifestyle you will enjoy wearing it to the gym – it's energetic and feminine.
Lancome MIRACLE For WOMEN By LANCOME 3.4 oz EDP Spray


The embodiment of a carefree spirit, so bright and pure perfume, sweet and fruity (we can find lots of fruit notes in this perfume: litchi, mandarin -orange, ginger, and more..) the flowers make it more girly and soften it.
It was launched in 2000 and 21 years now that women enjoy it around the world, it keeps its price and that tells us that it got high demand and it also got a lot of flankers during the years.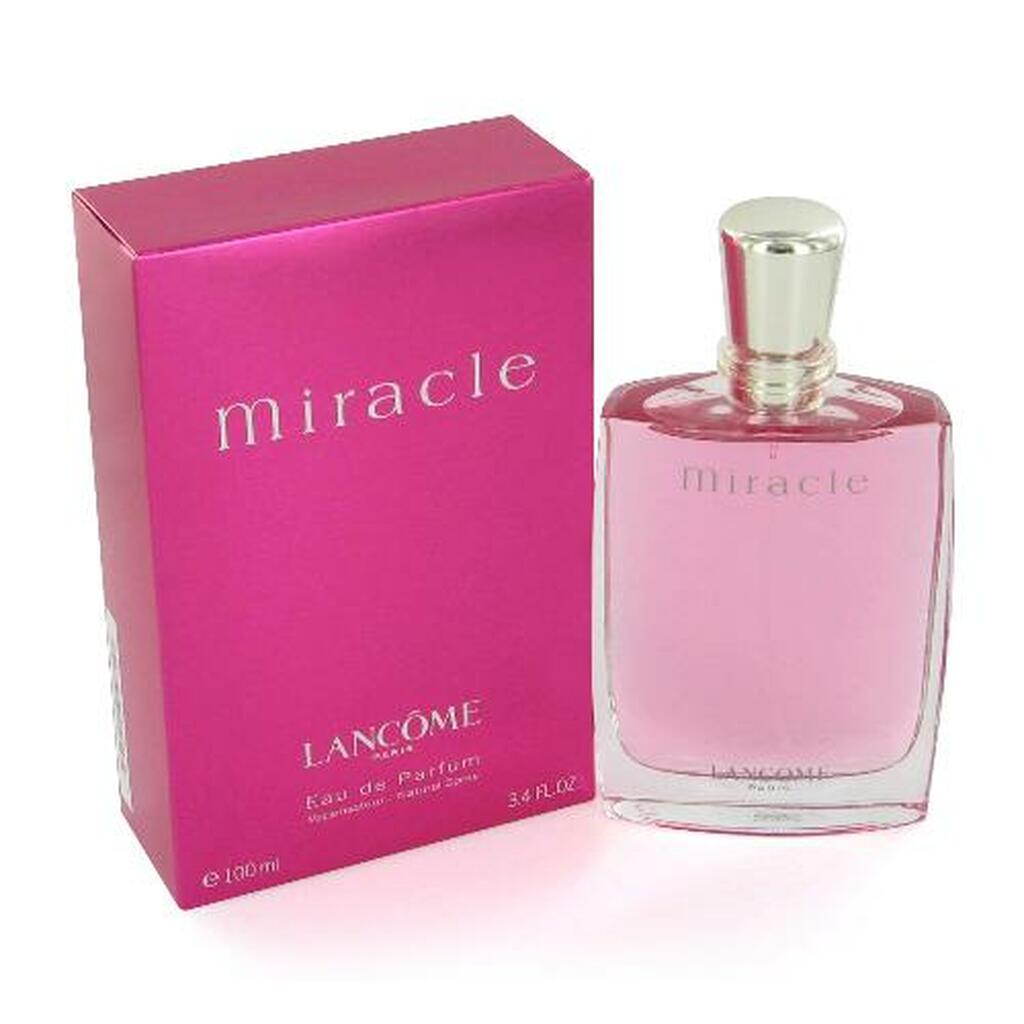 Be Delicious Perfume by Donna Karan for Women 3.4 oz


I think this perfume is the least sweet and pink on this list.
It opens very florally and fresh. It is very suitable for everyday use, for exercise or just after the shower when you don't want heavy perfume.
If you want a fresh, fruity-floral perfume, with just some hues of pink – this is the perfume for you.
Fantasy Perfume by Britney Spears for Women 3.4 oz EDP Spray

So, Fantasy is just like it looks – a big bubble of pink escapism, fun spirit, joyfully perfume.

This is a very sweet perfume with some interesting notes in it like Kiwi, red litchi, white chocolate, cupcake giving it its sugary scent, a scent that will make you feel happy, that will put a smile on your face. finally, if you like a good gourmand perfume you should consider this one.
Giorgio Armani Si Perfume 3.4 oz EDP Spray




A different shade of pink perfume – this is a chypre type of perfume (Chypre smell like something earthy, mossy, that contain oakmoss, wood, citrus notes).

So its not your usual pink perfume but a more mature one, very suttible for fall (like most chypre perfumes), wearing this you will feel very put together and elegant, this is a feel-good perfume in my opinion. Its very close to skin and lasts bout 6 hours.

This is the pricyest perfume in this list.
Versace Bright Crystal by Versace for Women EDT Spray 3.0 oz

Such a classic pink perfume – the name of it just say it all – very bright, feminine, pretty, great to wear in the summer, it is inoffensive so it will be good for work or crowded places, the sweet is well balanced with the bitter notes.

It can be for some people a bit too generic and lack sophistication but it does have depth and it will be valuable in many women collections. It is a good blind buy.

Victoria's Secret Bombshell Eau De Parfum 3.4 oz



This lovely perfume is a great go to perfume for every day usage, it is flirty, playful and sweet.

It remind me some of the perfumes from the Escada Summer Edition – read more about them here.

The opening is fresh but the dry down is earthy, powdey and very round and nice.

It can be great for a first perfume, signature perfume if you are in your early 20's, and just yummy and fun choice if you are over 30 and looking for a perfume for the office or to just wear when you don't need to standout.


Nina Ricci Nina Perfume for Women EDT Spray 2.7 Oz

A pleasant scent, for everyday use, good as a summer perfume. The notes create a fresh-fruity-floral perfume.

The candied apple is quite dominant and makes this perfume fall in the category of gourmand perfumes.

I think this is a rather safe to blind buy for a teenage girl – someone young that will appreciate the sweet and fresh scent and the cute bottle.
Valentina Perfume By Valentino 2.7 oz EDP Spray

This will be a perfect signature scent if you love fresh, light vanilla – powdery scents.

This perfume will give you that mysterious, sophisticated hard to get feel of a woman.

Some of its yummiest notes include truffle, strawberry, and vanilla.
A very elegant choice of pink perfume.




Narciso Rodriguez for her 3.3 oz EDP spray

By far my favorite of this whole list – this perfume is so beautiful, so girly but without being sweet-floral-cute.
It has a unique scent, a bit powdery, a bit sharp, and always so enjoyable and classy.

It is actually a modern classic for modern women, unapologetic, not cute but opinionated. It will instantly lift one mood. It lasts a long time on the body and even more on clothes and has a great sillage.

See my full review of another beautiful powdery perfume of NARCISO RODRIGUEZ here.
Well, I hope you enjoyed this and now I must love you and leave you.
Sharon -Rachel