Today I want to review a perfume that I think many of you women out there can come to love and even choose as their signature perfume.

It is slightly powdery (as the name suggests) and at the same time very refreshing, with powerful touches of roses.

Lately, I have been using it a lot to test it for you, let me tell you – it just lifts my mood right away, every morning and, if a perfume can do that, then it's a keeper for me.
Disclosure – **This post contains affiliate links and I will be compensated if you make a purchase after clicking on my links (with no extra cost to you).
Narciso Poudree Narciso Rodriguez, E.D.P


This lovely perfume was gifted to me by my mom for my birthday.
When she asked what would I like to get for my birthday this year I have asked her to buy me – perfume.
I said: "surprise me"! choose the one you like, and she did.

And I am glad she did, and she did well. I love this perfume.
Just like its name this perfume is all about Poudre, soft, feminine, clear, beautiful.
From the smell to appearance.

This perfume was launched in 2016 and the nose behind it is – Aurelien Guichard.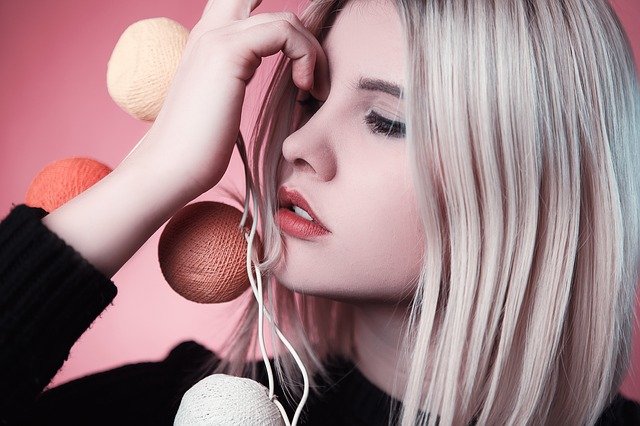 The bottle –

The design of the bottle is like a square cube, It continues to complement the line of these bottles from this series.

The color is powdery and milky, very modern and elegant.


The Notes-

Musk and rose are very present and give the tone to the whole perfume, but it contains additional notes such as jasmine, orange blossom, Bulgarian rose – top notes, middle notes – musk, base notes – coumarin, cedar, vetiver, patchouli.

This combination creates a powerful powdery scent with a touch of roses, which clears the powder a bit and gives it life, sharpness, and a youthful tone.

This perfume stay's away from the distinct scent of powder, it does not smell like sweet, powdery makeup.

As for the roses – there is a strong scent of rose note, especially in the opening but it slightly fades, sinks, and unites with the powder in such a good and efficient manner. Impressive!

That is the magical secret of this perfume.


The mixture of the two scents creates a pleasant, complex, and unique perfume.

Powder and rose are scents that characterize scents of the past but this perfume makes modern use of them and the result – a wonderful scent with depth, excellent durability, sweetness, with the exact amount of rose for sharpness, just wonderful creation from the house of Narciso Rodriguez.


Who should buy this perfume?

So it is on the mature side a little bit I think, but if you are just looking for a new signature perfume then you probably should consider this one.

It's rich, creamy, stays for 6 plus hours on the body – a great choice for a signature scent.

If you are looking for a gift – I think this one is quite the safe choice.

If sweet perfumes, with roses and musk, don't give you an imidate headache.
I also feel it will be a good perfume all year round but especially in wintertime, so if you live in a cold-weather country – this will be extra wonderful.




Where to buy it?
I must mention two more very successful perfumes from this brand:
Both fragrances are excellent for everyday use, elegant, and at a very affordable price.
The one with the black bottle – is a little bit stronger and sharper than the one with the pink bottle.

I prefer the one in number 2 – the pink bottle.

All 3 of them got the same DNA and although have a unique scent you can tell they come from the same family.
Well, I hope you enjoyed this and now I must love you and leave you.
Sharon -Rachel