Have you ever been curious about the differences between essential oils and fragrance oils?
If you're a fan of essential oils, then you're probably familiar with the many benefits they offer.

From making your home smell divine to providing therapeutic relief from everyday stress and anxiety, there's nothing like a good aromatherapy session to make you feel better.
In this post, I invite you to learn more about essential oils and their use in aromatherapy.

Disclosure – **This post contains affiliate links and I will be compensated if you make a purchase after clicking on my links (with no extra cost to you).
What is the difference between Essential oils and Fragrance oils?
Essential oils are natural extracts from plants that are obtained through distillation or mechanical methods (like cold pressing). The result is concentrated oil which captures the essence of the plant's natural oil.
Essential oils are used for aromatherapy, cooking, skincare products, and more.
Fragrance oils, on the other hand, are plant-based oils mixed with synthetic chemicals and made to smell like real scents. They're often found in candles, cleaning products, soaps, and other household items.
In short: Essential oils are naturally sourced, while Fragrance oils are created synthetically in a lab.
As you can imagine, the difference between Essential oils and Fragrance oils makes the last more affordable than the first, but when it comes to fragrance both can please your senses just the same.

Even so, for aromatherapy, you'd want to use natural oils, which means Essential oils.
A note about Fragrance oils: Yes, the lovely smells of Fragrance oils can also have an uplifting psychological effect, but they lack the natural benefits of Essential oils.

If there are Fragrance oils that you love and that make you feel good you're welcome to use them, but please only use them in a diffuser or in the form of room spray.

Since they are made of chemicals, do not inhale them directly and never apply them to your skin (this excludes applying skincare products that include Fragrance oils from a brand that you know and trust).

What are the benefits of essential oils in aromatherapy?
Although there is no conclusive scientific data on the subject, various studies have shown that Essential oils can be helpful in many ways, such as:
Relieve pain, nausea, and headaches
Reduce anxiety and stress
Enhance concentration
Boost mood
Disinfection (antibacterial, antiviral, and antifungal)
Relieve fatigue
There are many more benefits attributed to Essential oils, but remember that using them is considered an alternative method and not medicine, so please consult your doctor first if you have any problems.
The strong concentrated fragrance of Essential oils stimulates the limbic system – the part of our brain involved in the function of olfaction (sense of smell), as in our behavioral and emotional responses and also in creating long-term memory.

That's why smells can invoke in us memories and emotions so easily.
The limbic system also helps to regulate physical functions such as heart rate, breathing, and blood pressure.

It's especially this connection between the psychological and the physical that makes essential oils a useful vehicle for improved mental and physical health.

How to use essential oils? The do's and don'ts
First and foremost: Please use Essential oils from trusted brands.
Your local pharmacy or pharm store should be a reliable source for such.
For Aromatherapy use, essential oils can be either inhaled or absorbed through the skin (they should not, however, be swallowed, although can be used in cooking when processed in the right way).
Inhaling the aromas of essential oils are commonly obtained by using a diffuser or a vaporizer, but if you don't have one just use a few drops on a cotton ball (for a quick whiff when needed) or mix the Essential oil with water in a spray bottle to spritz on a close surface.
If you want to apply Essential oil to your skin, please don't apply pure oil as it can cause a reaction.
An essential oil should be applied diluted: mix it with vegetable oils (the olive oil, coconut, or almond in your kitchen, for instance, is great for this) or with one of your skin care creams and gels.
A tip for greater effect

: a few drops of essential oil in your bathtub will enhance the desired effect, combining inhaling the Essential oil and absorbing it through the skin.
The mixed solution should contain no more than 5% of Essential oil.

Even after diluting the Essential oil, it's always important to do an allergy test.

Apply the solution to a small area and wait at least a few hours (preferably 24 hours) to see if there's a reaction.
Great essential oil recipes to help you feel awesome
There are so many Essential oils and therefore so many recipes for different needs, here are a few recommended ones that you can start with:

Tea tree oil: Antibacterial
Eucalyptus: Clear sinuses
Lavender: Helps fall asleep
Jasmine: Boost mood
Clary sage: Reduce stress


You can also blend drops of different Essential oils:
Orange and peppermint: Energizing
Hyssop: Decrease inflammation
Peppermint, Eucalyptus, and Lemon: Improve breathing
Lavender, Peppermint, and Frankincense: Relive Headache
Tea tree, lavender, and clove: Clean surfaces and skin
Rose, Neroli, and Ylang-ylang – Relieve Anxiety
Citrus oils blend of Grapefruit, Orange, and Lime: Uplifting mood & energy
You don't need to use a lot, a few drops from each oil and, if you apply it to your body, mix it with a carrier oil (preferably one without smell.)

If you're looking for ready-to-use beautiful blends, you might want to give these a try:

Serenity Blend –
Includes: Lime, Lavender, Cedarwood, and Ylang Ylang
Buy here

Energy Blend-
Blend Ingredients: Spearmint, Peppermint, Melissa, Tangerine and Rosewood Essential Oils.
Buy here

Meditation Blend-
Blend Ingredients: Benzoin, Rosewood, Myrtle, Dill Seed, Bergamot, Hinoki, Amyris, Clove, Geranium, Patchouli, Sweet Fennel.
Buy here

For more blends click here



The bottom line, scents, and fragrances are personal.

If you want to use essential oils only as mood-setters (usually through inhaling and smelling), your nose knows best and, it's your personal preferences that count.
If Lavender oil, for example, actually triggers feelings of energy and vigor for you, then it doesn't matter that it's usually considered a natural sleep aid.

Use it according to what works for you.
Want to start enjoying the sensual scents and benefits of essential oils?


Buy pure essential oils:
Lavender 100% Pure Organic – buy here
Chamomile Essential Oil 100% Pure – buy here
Tea Tree 100% Pure Organic – buy here
Rose Geranium 100% Pure – buy here
Here are some great products I recommend that have different kinds of oils:

Additional products to help you use essential oils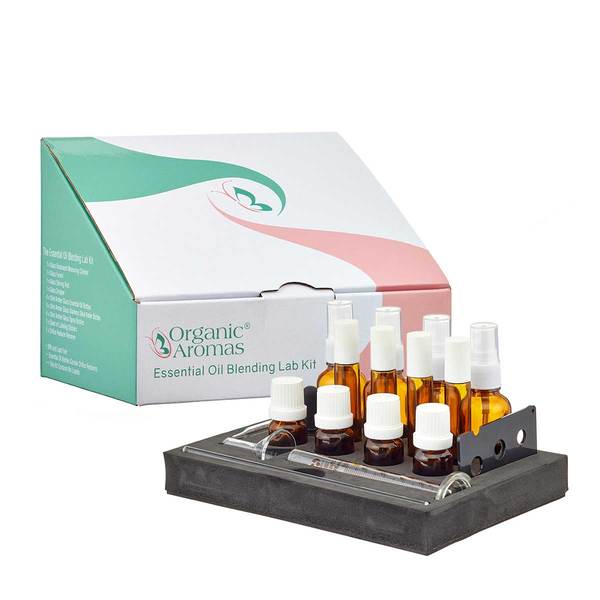 Check out my post, "Easy Tips to Brighten Your Home and Enhance Your Mood," to learn how to incorporate essential oils into your home.

Check out this awesome post to discover valuable tips: "What Perfume Products to Use to Perfume Your Home?"

In this post, I will show you how to use aromatherapy to improve your sleep quality – read here


Check out my most recent posts:
Well, I hope you enjoyed this and now I must love you and leave you.
Sharon -Rachel