Valentine's Day is a day to show your loved ones how much you care about them.

Perfumes have been around since ancient times and they are still popular today because people can't get enough of the luxurious feeling that comes with using perfume.

If you want an idea of what gift would please any woman on earth, then consider giving her perfume.

Perfumes make perfect gifts for Valentine's Day because they are luxurious, romantic, and timeless.
Disclosure – **This post contains affiliate links and I will be compensated if you make a purchase after clicking on my links (with no extra cost to you).
Most people believe that gifts are only given during special occasions such as birthdays, Christmas or anniversaries.
However, many perfume lovers would agree that it is just as joyous to give and receive a perfume gift on Valentine's day.
In this blog post, I want to explain why it is good to give gifts on Valentine's day – and outline some of the best perfume gifts for those special people in your life.
Why do people use and love perfumes?
Perfume is a luxury product, which is not obligatory to use, we use it because
we want to because it is a treat and fun.

Perfume is a great tool to express ourselves in, to tell the environment, without words, who we are.

A good perfume gives us confidence and pleasure.

If you want to read more about why use perfumes and get inspired – then click here.

Why give perfumes for Valentine's Day?
First, perfume is the perfect way to show your loved ones how much you appreciate them.

It is often said that fragrance is the most intimate of all gifts because it lingers in the air
long after it has been received.

Fragrances can make you feel special and pampered, and they last a long time so your loved one can enjoy
them for months or even years.
Research shows that women appreciate receiving perfume as a gift more than any other
type of gift (I think they are second only to jewelry).
Another reason why perfumes make great gifts is that they come in so many
different varieties – scents, prices, sizes, etc… so there is a perfume out there
for everyone, and you can find the perfect one to match your loved one's personality,
needs, and desires.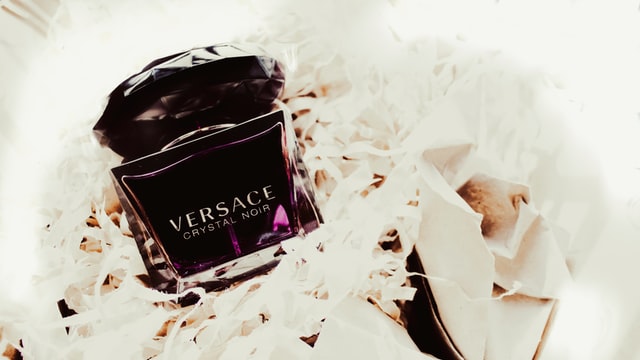 They remind your loved one of the special bond you share, and they will always be able to remember how much you love them when they smell the perfume you gave them on Valentine's Day.
Finally, perfumes are a great gift option because they are personal, considerate, and make the other person feel special.

What perfume to buy?
I think it is always a good idea to give either fragrance you know they love or had in the past
or something very pricy that they won't buy for themselves.

By fragrance they had or love I don't necessarily mean the same one but the same type, from the same family of scents-florals, spicy, fresh, etc..

If you are just starting to go out and you don't know one another then it is better to choose
a classy, luxurious, and well-known perfume brand.


Some awesome options to give –
There are many different perfumes to choose from, and you can find the perfect one to
match your loved one's personality – with a little help from me 🙂
So if you are looking for a luxurious gift that is sure to please your loved one, then consider
giving them these perfumes for Valentine's Day:
Miss Dior Cherie Perfume by Christian Dior for Women 3.4 oz dominant, creamy and yummy perfume.
2. Yves Saint Laurent Libre Eau de Parfum 3 oz Spray fresh, a bit soapy and so elegant.
3.Lancome La vie est belle Eau de Parfum 2.5 oz Spray– beautiful, crowd-pleasing, sweet, and a bit heavy.
4.Versace Eros Pour Femme 3.4 oz EDP Spray – sexy, fun, warm perfume.
5. Viktor & Rolf Flowerbomb for Women edp Spray 3.4 oz. – so rich, deep, and yet so sheer, classy, and bold perfume at the same time.

The perfect gift for any woman should be elegant, classic, and timeless.
This is a list of five classic perfumes that everyone should try at least once in their life because some were groundbreaking in this field and some are simply put – are that good!

All these fragrances are elegant, well-known, and come from high-profile brands such as YSL or Lancome- you can be sure they are very high quality.
Hopefully, this will allow you to impress your partner.

This is why I have chosen these 5 well-known perfumes that will be in fashion and be relevant in the future and not become outdated very soon- they will accompany you for many years, serve you well every day and for any occasion.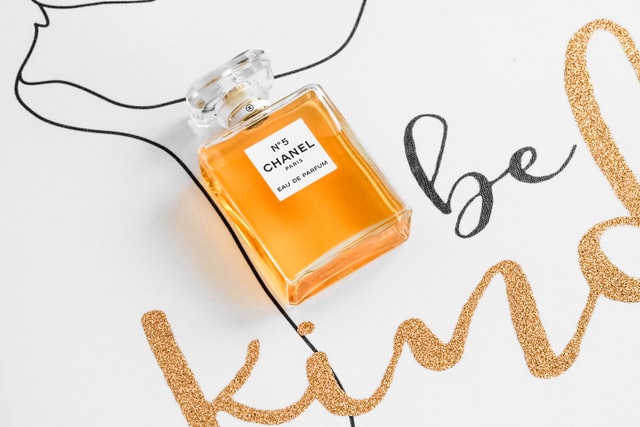 Here you can find some lists with more ideas to cater to any women's taste:
I also have a list of 20 FRESH & CLEAN PERFUMES if you know your woman is into that.

You can also save some money with this helpful list: TOP 5 SEXY PERFUMES UNDER $50.
If she happens to love celebrity perfumes – check out this list of the TOP 5 CELEBRITY PERFUMES
Another great idea for a gift –
If you are not sure what scent your lady would like, you can always buy her a gift certificate so she can pick out her fragrance.
So, if you are looking for a gift that will make your lady love happy, perfume is the way to go.

It is lavish, sensual, and sure to please.
With this guide, finding the perfect scent should be easy.

And don't forget to check out my shop section for more ideas!
Well, I hope you enjoyed this and now I must love you and leave you.
Sharon -Rachel