I always remember the first time that I used perfume.
It was exciting and new, a grownup thing.
I use perfumes because it's part of me in a way, it makes up my look and celebrates who I am inside, a way to project confidence and power through scent and to feel good.
Every person has his preferences which means finding "the right scent" can be difficult.
We can have all sorts of reasons to use perfumes, I believe most of them are emotional.
Here are the reasons I think people tend to use perfumes and also why I use them.

• Change our mood –

A good smell has the power to completely change our mood, lift us, and make us happy.

It can flip us back to a delightful childhood memory or a great vacation we had years ago, and that will make us feel different than what we felt before.

The scents we love have the power of healing over us
(perhaps it is impossible to eradicate global epidemics or help severe patients).


• Delivers a message/ communicate with others –

When we perfume ourselves, many times consciously or not, we seek to convey a message to the environment about us, we want to communicate who we are or who we wish to be to the world- it may be elegant, successful, posh, sophisticated, or delicate like an English rose.

When we have scents shrouded, we can almost certainly know that this invisible message is passing on to others, especially if they comment about the perfume with a compliment.

• Complements an appearance –

Certain scents match certain colors, and when we wear clothes in these colors we are very much helping those in front of us to receive the message we wanted to convey to them.

For example -if we wear a white dress and use a white floral perfume we will enhance both the effect of the perfume and the clear feeling most of us get by looking at a white dress.

When we use perfume to create an impression of ourselves, we should also complete our appearance in a garment with the appropriate color.

When done properly, the choice of perfume influences and enhance the effect of a garment and vice versa.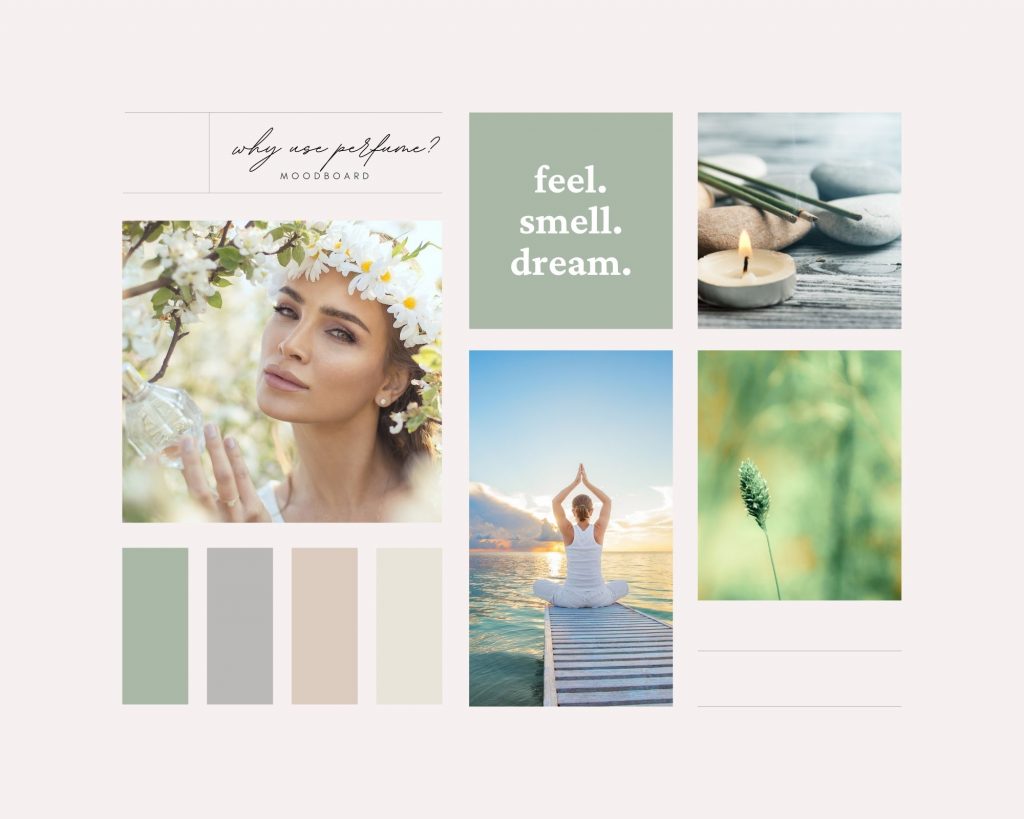 • Seasons –

We tend to invest a lot of emotion when we mention seasons: "I hate summer", "I like the smell of rain in the winter", "There's nothing like falling in love in the spring" or "Seeing the trees turn yellow in autumn".

The general notion is that in wintertime, we will look for sweet scents, and in the summertime, we will put on more fresh, white flowers, blue scents.

We explain this logic, again with emotions: when it is cold outside, it is pleasant to be comforted by a sweet and edible scent however, in summer, it is so hot so something light, with cool notes like mint or sea scents, will work best for most of us.

Applying these scents allows us an easy escape from the hot or cold reality into a world that we create and that we are comfortable in it.


• Memories –

The power of perfume to flood us with a memory of a magical place we visited, a man we were in love with, a beloved grandmother, and more …

We sniff some kind of perfume and immediately it threw us a specific place or feeling. If the memory is a good one we will relish the smell and be glad that it evokes such a positive emotion that floods us with pleasure.

Who doesn't enjoy being suddenly thrown into the smell of snowy mountains, a burning fireplace, and green trees he saw on his last vacation?

How big a smile spreads across our faces as we walk past a woman and her scent is reminiscent of our aunt and her powerful rose perfume?


• It is fun to smell good and self-express –

Today we look for perfumes to represent us and also use them for personal expression.

Nowadays when each of us can shower as he pleases because we have running water in our homes, it is not that hard to be clean and maintain a pleasant body odor.

In the past, it wasn't so trivial (and in some places in the world, it's still not even today).

If hundreds of years ago people used perfume to cover up and disguise less pleasant odors emanating from them, then today we want to intensify our good smell.
Well, I hope you enjoyed this and now I must love you and leave you.
Sharon -Rachel