My review of 'cloud' a perfume by the singer Ariana Grande – this perfume is amazing and definitely one of the best in its category of celebs perfumes. I love it, I think it's a great buy.
Cloud by Ariana Grande, E.D.P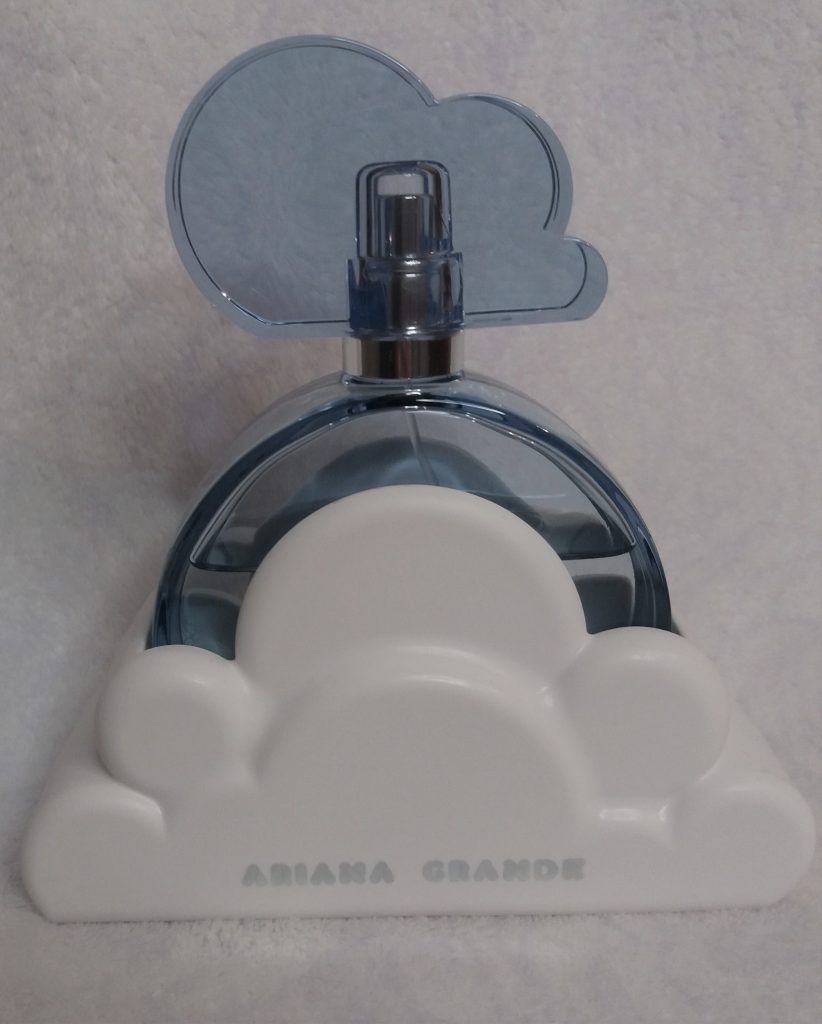 Youth has never smelled sweeter and juicier (and farther away in my case).

I must open with a confession or two:

Confession No. 1 – I only knew the singer Ariana Grande by name until recently. I guess I really am not the target audience and probably spend a little less time in front of MTV nowadays (how and when did it happen ???)So as I'm writing this review,  I am listening to her music and enjoy a light and happy pop.

Confession No. 2 – I would probably keep passing this bottle and not stop to smell it if it wasn't for the praising videos on YouTube.
And the loss was all mine!
So a little spoiler – this is about to be a very positive review because I fell in love with this lovely perfume.
The perfume, as its name implies, is a heavenly, airy, soft fragrance. Just imagine as if you are sitting on a cloud, eating whipped cream.

Sweet but not the kind that makes a headache, it has something a little smoky in it that soothes the sweetness pretty quickly after opening.

After a while on the skin, it gets some ticklish milkiness like condensed milk, soothing and comforting. Vanilla is also present.

The truth is that to its category ('perfumes of celebs'), it manages to stand out for good and be quite complex and rich.

It radiates and projects well, I even think you should put a few more splashes to help it and create a nice cloud around you, which will gradually dissipate and will make you and the people around you enjoy it.
Who should buy the perfume?
Young women, fans of the singer but not only – I think the perfume can suit almost any age, in the right context.
As a gift, I would think about whether to gift it to someone a little older because the bottle does appear a bit childish.
So, gift it at a more casual event than a 50th birthday for example.

Surprisingly I think it can be for men too, not just for the ladies (worth a try before buying).
If you want a light perfume that is suitable for the whole year, that is wonderful on a cold autumn morning, on a warm summer evening, for working close to people, cuddling up at home with loved ones – it is worth considering this perfume.


A good price.


It is a kind of perfume that will lift your mood, and just because of it, it's worth it.

Where to buy it?
Buy it here- Ulta
Buy it here – Amazon

Read my review of Rihanna's perfume Reb'l Fleur by Rihanna here,

Well, I hope you enjoyed this and now I must love you and leave you.
Sharon -Rachel