It's this time of the year when we tend to reflect on the passing year, what we did and accomplished and what we should improve.

This is also a good time to set new goals for ourselves, make changes in our life, get rid of things, and buy or let in some new ones.

Renew and restart our lives to give ourselves new chance in life, to keep believing that things can change and will change for the better.

I hope you will find this guide helpful and that buying these perfumes or candles will bring you joy, will make your life a little bit more pleasant, cozy, glamorous – take it anywhere you want.

I wish you the best – health, choices, and happiness for the year 2022.

Disclosure – **This post contains affiliate links and I will be compensated if you purchase after clicking on my links (with no extra cost to you).
3 Awesome
Niche

Perfume Gift Sets To Give This Year:
SOL Cheirosa 62 Eau de

Parfum Set by Sol de Janeiro




Sol de Janeiro–
This perfume is so voluptuous, sexy, and sweet.
Came out in 2020 it is a new perfume that if you haven't had the chance to try it I would highly recommend you to.


2. Personal Fragrance Discovery Set –
A unique company offering perfumes, candles, and more scent-related products.
The perfumes are unisex for the most part, you will enjoy them if you love fresh, green,
more masculine perfumes.
Try Ranger Station's perfumes – these are the perfumes you'll get in this discovery set:
Leather + Pine
Oakmoss
Santalum
Birch Bark
Oud Wood
Tobac + Musk

3. Preziosa Donna Gift Box – For Her-
Mozzafiato carries the best Italian brands – I can't rave them enough.
If you don't want to risk a lot of money – try this lovely set:
Read my interview with Mozzafiato C.E.O – I am sure you will fall in love with this brand as I
did.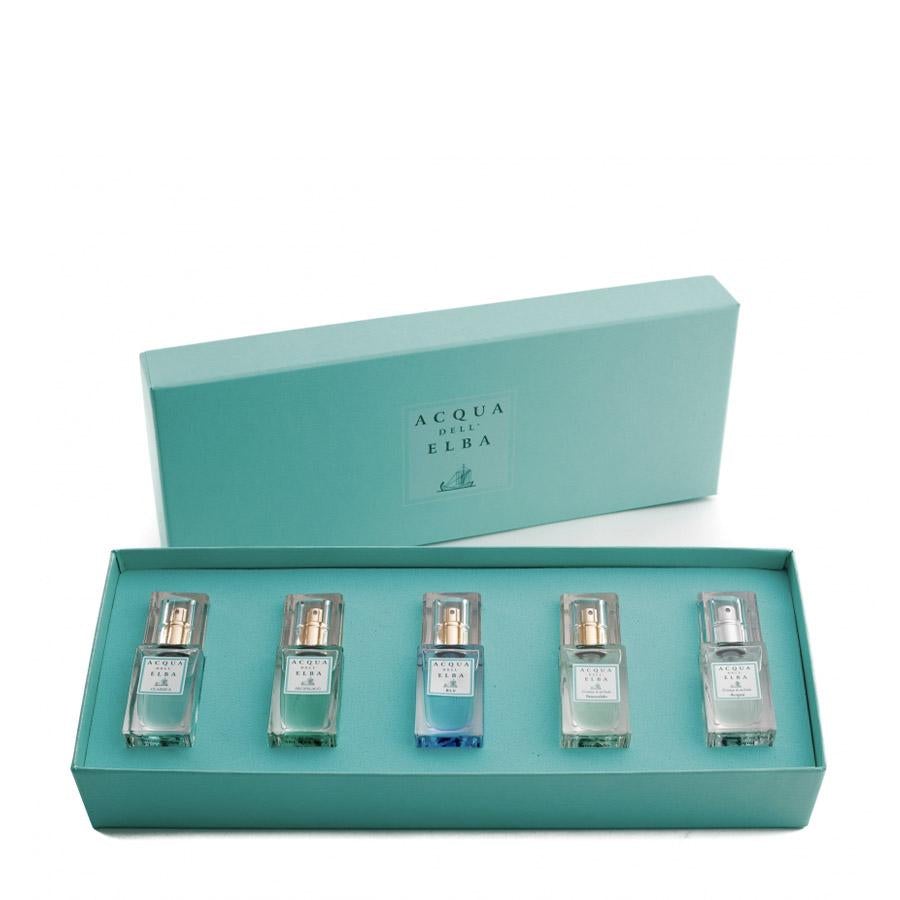 Mozzafiato Set – The Preziosa Collection is a journey through all of the fragrances of Acqua dell'Elba.
The Preziosa Donna box contains five 15 ml bottles of the brand's EdP creations for women:
Classica Donna EdP 15ml
Arcipelago Donna EdP 15ml
Blu Donna EdP 15ml
Smeraldo EdP 15ml
Acqua EdP 15ml
So this set is so good I added another button below for men as well.
5 Amazing
Designer

Perfume Discovery Sets/ Gift Sets –

4. ScentsBox.com – Perfume Holiday Sets-
Coupon: 15% off Gift Sets using code GIFT15
Get this lovely holiday set for less than $50.
This set includes Daisy, Bright Crystal, and Coach Floral Blush.

5. Burberry- Mini Her Eau de Parfum Set-
'Her' is an exquisite, creamy, mood-lifting perfume, very safe to buy online.
This set is a mini one so the risk is not very high when buying online.
This set contains:
0.16 oz/ 5 mL Her Eau de Parfum
0.25 oz/ 7.5 mL Her Eau de Parfum Travel Spray

6. Maison Margiela – 'REPLICA' Travel Spray Set- Jazz Club, Bubble Bath, By the Fireplace
This is a true opportunity to get to know this brand and its perfumes by purchasing this set.
If you want to surprise someone or try them yourself – it is a real treat and I am sure they
will make you happy bc these are the kind of perfumes not everybody has, you won't smell
them on every second person and they are amazing, unique, and wonderful.
About the Fragrance: Jazz Club is a woody and spicy fragrance.
Bubble Bath is inspired by the warmth and relaxation of a warm bath.
By the Fireplace is a warm and spicy fragrance.
This Set Contains:
3 x 10 mL fragrances in Jazz Club, Bubble Bath, By the Fireplace


7. Tom Ford- Bitter Peach Eau de Parfum Set
This is a unisex perfume although I think it leans toward women more.
Very sexy, sweet, fruity, and gourmand type of perfume.
It is a bit more expensive but I think worth the investment.
This Set Contains:
1.7 oz/ 50 mL Bitter Peach Eau de Parfum
0.34 oz/ 10 mL Bitter Peach Eau de Parfum




8. Guerlain- Mon Guerlain Eau de Parfum Set
Classy and gorgeous, I simply adore this perfume.
Guerlain is one of the oldest and most luxurious hoses of perfumes in the world.
This perfume is smart, elegant, has a good price, and is one of my personal favorites.
Great perfume for classy lady, for everyday use. Don't miss out on this one – especially if
you love lavender.
This Set Contains:
3.0 oz/ 88.7 mL Mon Guerlain Eau de Parfum
2.5 oz/ 74 mL Mon Guerlain Perfumed Body Lotion
2.5 oz/ 74 mL Mon Guerlain Perfumed Shower Gel
0.17 oz/ 5 mL Mini Mon Guerlain Eau de Parfum
5 Stunning Candles That Will Make Your Home Cozy:
9. Candle Discovery Set – Ranger Station
If you wish to be unique, give something that others can't find in their local store or
the supermarket then you got to the right place. Try these candles – They are amazing and
buy them for someone special too.

10. Spiced Eggnog Home Jewelry 18oz Ring Candle – Jewelscent Inc
I chose this candle because the holiday season is coming to an end soon and it is fun to
remember and indulge in the lovely scent of Eggnog.
In every candle you buy they hide a nice piece of jewelry (look below in the picture).

Premium soy candles with hidden jewels valued $20-$7500 at JewelScent
11. Cinnamon Sugar Plum Home Jewelry 18oz Ring Candle
Another one from Jewelscent, just choose your perfect ring size and the candle you love
and you got the best gift ever.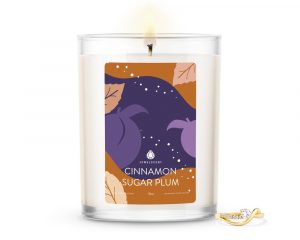 12. Note Di Natale Scented Candle – Mozzafiato
Note di Natale is the Acqua dell'Elba Christmas fragrance.
Open the new year with a fresh yet warm scent to get you in the right mood.

13. Ambra Nera Large Square Candle– Mozzafiato
Great smell that I feel many of you will find pleasant and unique. The presentation is so
elegant and beautiful – give it as a gift to someone you love or cherish so they will enjoy it
and feel spoiled.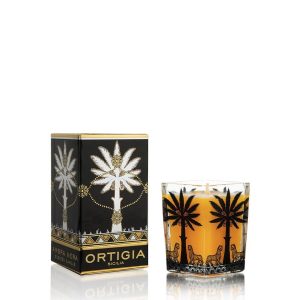 FREE 10 mL Nourishing Hair Oil with Purchase $45+
Subscription Is a Clever and Creative Gift to Give Yourself or Someone Special –
14. Fragrance Gift Subscriptions-
Coupon: Use code XMAS35 for $35 gift subscriptions – 22% discount!
15. The Italian Beauty Year Subscription: One Price – 4 Seasonal Boxes Delivered


A bonus idea for a really lovely and thoughtful gift is – Belmont Personalized Vanity Trays.
They are so beautiful, unique, and well personalized.
If you have a nice collection of perfumes or you are on your way then having a piece like this
is a must. It will make everything look so tidy, organized, and luxurious.

I wish everyone a great new year, lots of health, and happiness.
Well, I hope you enjoyed this and now I must love you and leave you.
Sharon -Rachel