Summer is around the corner and in many magazines, you will have this advice – 'prepare your body for summer.'
But what does it mean?
And why do we have to prepare our bodies for summer?
Well, I think we are perfect just the way we are! We are ready no matter the season.
However, I feel that many women find tips like that helpful because they feel very exposed and conscious about their bodies in summer.
So if you feel you want to be more tanned or that your hair needs other treatment in the summer – I hope these tips and products will help you gain your desired look.
Preparing your body for summer doesn't have to be hard –
In fact, with the help of Sol De Janeiro, it can be downright delicious and fun!
Their award-winning line of Brazilian Beauty products is sure to bring out the best in your skin—no matter where you are on your beauty journey.
So whether you're looking to achieve sun-kissed skin or just want to feel more confident in a swimsuit, read on for my top tips on how to get summer-ready with Sol De Janeiro.
Disclosure – **This post contains affiliate links and I will be compensated if you make a purchase after clicking on my links (with no extra cost to you).
Take care of your hair this summer
This leave-in conditioner is good for every day and especially for a day at the beach or the pool because it prevents your hair from getting dry from the salts and water.

Sol de Janeiro is dropping a new product: NEW Milky Leave-In Conditioner

Buy from Amazon (look at the before and after pics – it's amazing)
You can also save some money and try more products – they have this awesome gift set – Sol de Janeiro Hair Harmony Shampoo, Conditioner, and Hair Oil Gift Set
Keep your skin protected with this sunscreen

Sunscreen is so important in summer, I don"t leave home without it. This is a more sexy version I would say, suitable for a day at the beach or going out at night, I think that for everyday use it can be too much.

Introducing Sol de Janeiro's NEW Brazilian Bum Bum Shimmering Body Oil, available March 23rd!

Giving your skin a radiant, golden shimmer, the Brazilian Bum Bum Shimmering Body Oil is reef safe and is 80-minute water & sweat-resistant.

Other benefits/facts include SPF 30, Broad Spectrum UVA/UVB, and No white cast – for every skin type and tone.
Refresh your body with this amazing scent
I love a good mist in summer, it's light and refreshing and more affordable than perfume.
Introducing Sol de Janeiro's Brazilian Crush Cheirosa 68 Perfume Mist available NOW!
Brazilian Jasmine & Pink Dragonfruit Hair & Body Perfume Spray, this fruity floral scent invites you into a lush garden by the sea—a sun-dappled oasis brimming with vibrant flora and abundant sunshine.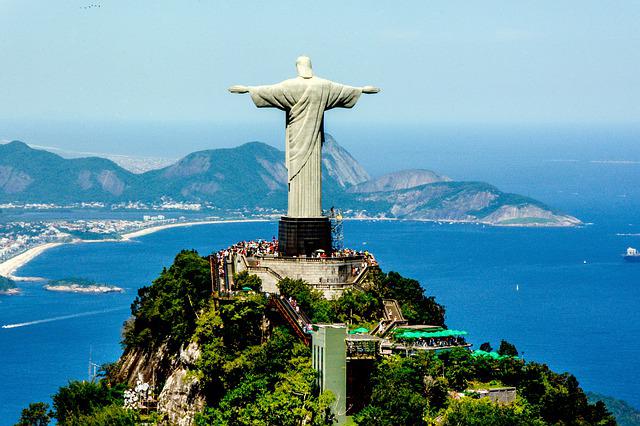 Hydrate your skin

Sol de Janeiro's NEW Beija Flor Elasti-Cream gives you radiant, bouncy skin, head to toe – right now and always. Treat every inch of your body with the same attention you give to your face.

Body cream with vegan collagen + Cacay oil, a natural alternative to retinol.
Buy From Amazon-
Here are some related articles –
Awesome perfumes for every vacation
Top 20 fresh and clean perfumes
Top 5 sexy perfumes under $50
Top 5 Escada perfumes for summer (for teens)
Well, I hope you enjoyed this and now I must love you and leave you.
Sharon -Rachel