It's finally summertime, and that means it's time for vacation!

There's no better time to wear your favorite perfume than when you're on vacation.
Whether you travel to the beach, the mountains, or European cities – you should pack some perfumes.

Perfume can be a great way to travel without having to pack a lot of different products. And it can be a great way to remember a special vacation or moment.
Here are some great options that will make you irresistible and any vacation feel extra special.

Do you have a perfume that reminds you of a special time or place?


Disclosure – **This post contains affiliate links and I will be compensated if you purchase after clicking on my links (with no extra cost to you).

I want to start off with some questions people always ask me –
If I am on vacation – do I need to wear perfume?
What's nice about a vacation is the feeling of freedom, that everything is possible. The feeling that you don't have to do anything you don't want.

There is an undeniable sense of adventure and excitement that comes with being unbound by the normal routines of everyday life.

So you don't have to use perfume but you should in my humble opinion.


What are the benefits of using perfume when vacationing?

This, I think, is the number one reason to really think about the perfume you're going to wear on your next vacation: Perfume holds the power to transport us back to our favorite memories from past vacations. Yes, this is the power of scent.

To truly savor each moment on your next vacation, choose a special scent that you love.

The other reason will be the obvious one- to smell good.


How do you travel with perfume?

Perfume is a liquid so it must be packed in a way that prevents leaks and spillage.

The best way to do this is to put your perfume in a small, travel-sized container and then place it in a zip-top bag. This will ensure that your perfume stays fresh and intact during your trip.

Additionally, be sure to pack your perfume in your carry-on luggage rather than your checked baggage. This will minimize the risk of breakage or leakage.

With these simple tips, you can ensure that your perfume stays with you on your vacation – and that you arrive smelling fabulous!

To travel without excess weight and avoid having to carry a heavy bottle with you – try Scentbox.com, They have a program where you can choose one perfume each month from a huge selection of perfumes. The advantage is that these are perfumes in a scaled-down container that is very fun to travel with.

Tip – Make sure to find out everything before you travel with liquids since the law changes from country to country.
Beach Vacation

With the weather warming up and the sun shining, it's the perfect time to find a new fragrance to wear on vacation.
Whether you're looking for something floral or citrusy, there's definitely a scent out there that will help you feel refreshed and beach-ready.

Here are my suggestions for perfumes to wear on a beach vacation:

Try the new Clean Classic Hello Summer by Clean – It's a new perfume (2022), It will be good for everyday activities, going to the beach, and swimming.
Right from the first sniff, you will have that feeling of freedom and fun.
It is a fruity- floral gourmand with some delicious notes like – Cassis, Cardamon, and Coconut Milk.

You can also try this – Summer Splash by Lancaster which is affordable, and of good quality (designed especially for staying in the sun). This one truly embodies summer to me.
It was launched in 2013 and contains these notes: Orange Blossom, Neroli, Heliotrope, Bergamot, Musk, and Driftwood.

Tip – try to avoid spritzing your perfume on your bathing suit because it can stain it, and apply your perfume on your body.

If you are looking for even more beach vacation perfumes – read:
Top 5 Escada Perfumes For Summer (for teens) – These are sexy, young perfumes to wear to the beach.
3 L'imperatrice by Dolce & Gabbana – Review – Top perfume to wear on any beach.
City Vacation

I love to travel the world and meet new people, see other cultures, and try different foods.
Touring a new city has the potential of getting lost and making new and awesome discoveries.
If you are traveling to a new city – here are some perfumes you will enjoy wearing, day and night.


Here are some fragrances to wear on your city vacation that pay tribute to some beloved cities from around the world:

Try this magnificent fragrance – New York Sparkle Kate Spade – the bottle is in shades of blue and is absolutely stunning!
The scent is amber floral, meaning it gives a mysterious feel (due to black currant and pink pepper), it is feminine, not too light or too heavy, you can spray it in the morning and start your day fresh and smell amazing for long hours.
It was launched in 2022 so a new perfume that not everyone has yet.

You should try this excellent perfume – Burberry London – if you want a rock-solid, lovely, elegant scent.
This perfume will last for 5-6 hours on your body, it has a nice sillage too.
It basically smells like white flowers, and a bit of musk, sheerness of this perfume is very evident and I believe you will use it after your vacation and it will remind you of the good time you had.
Summer Perfume – Complete Guide – refresh your knowledge and make a better decision when you choose your new summer perfume.
It is finally on the market – Paris- Paris by Chanel – it smells like fresh citrusy – rose perfume but like nothing you smelled before. I need to try it some more to write more about it but I love it. It is a bit pricey so look it up in the duty-free shop when you are in an airport.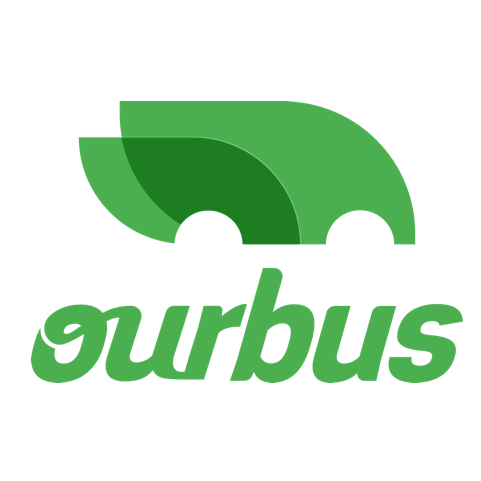 Tip – when traveling to a big city – comfortable shoes are a must because of the long walks and a lot of patience to stand in long queues everywhere.

Resort Vacation
Choosing this type of vacation usually means that you want everything in one place – great food, spa, ski or sea activities, shopping, special classes and more… you will be in contact with lots of people, changing your clothes (depending on the activity), so you really need either one perfume to do everything or some perfumes to be on top of your game.
An excellent option to think about is:
831 San Lucas by Michael Malul London This new perfume (2022) is fresh and will give you vacation vibes from the first spritz, it features crisp top notes of Apple, mid notes of Iris, and a lasting scent of sandalwood.
It is a men's fragrance but I definitely think it's unisex and think you will enjoy it during your vacation and afterward for the office or for any sunny day.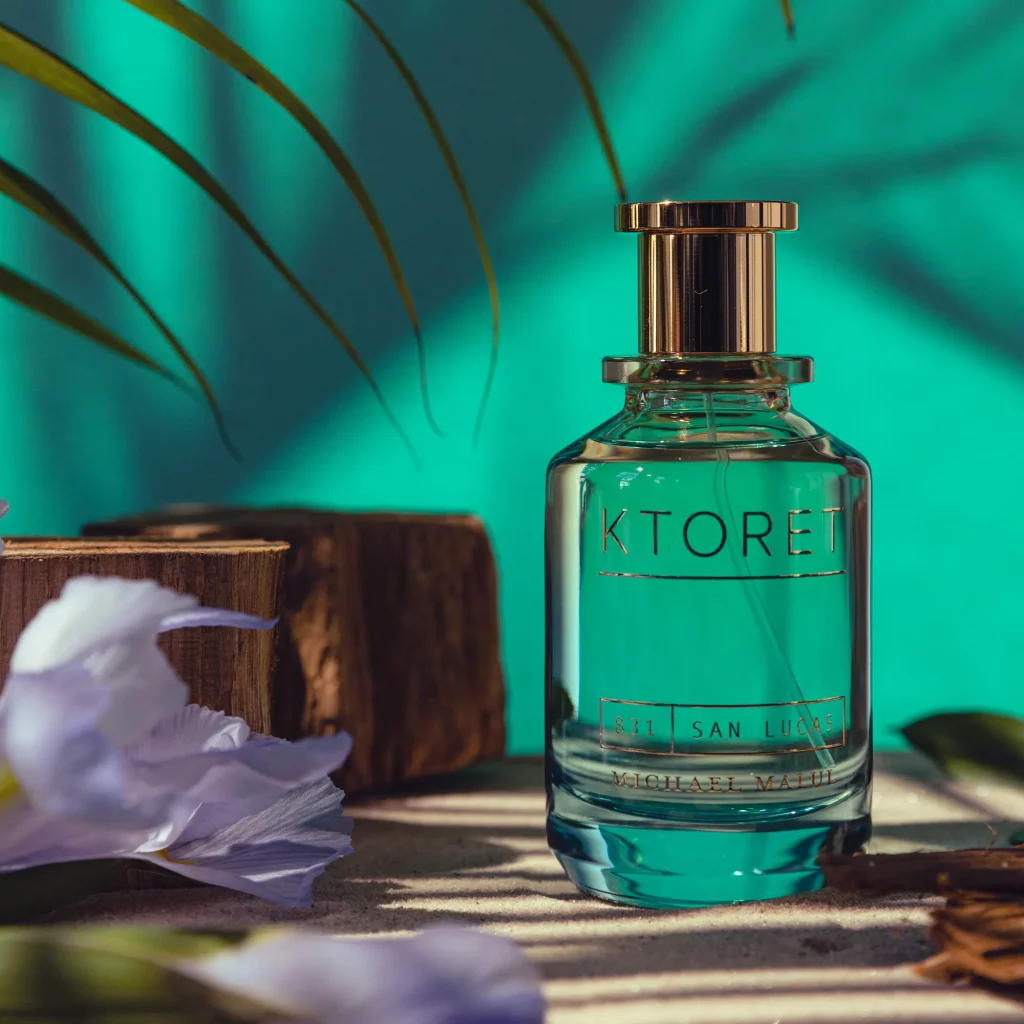 Cruise Vacation

One of the most important things to consider when packing for a vacation is your perfume.
You want something that will make you feel confident and beautiful, no matter where you are.

In one cruise you will be able to travel to many places, and see and visit more than one location – so you want a perfume that will address all your needs – on the boat, when taking a walk in the city, having a day on the beach, etc…
Here are some fragrances that I believe will answer all your needs on such a vacation:
Ralph Lauren Glamourous Perfume (for Women 3.4 oz EDP Spray) – I was reminded of this wonderful perfume because wearing it always felt like a luxurious vacation to me.
It is so good, simple and elegant, very floral but in a good way.
This fragrance was launched in 2001, so it's been on the market for a long time now but is more and more difficult to obtain.
TOP NOTES – Arum Lily, Clementine, Rose
MIDDLE NOTES – Lily, FrangipanI, Tuberose, Ginger
BASE NOTES- Musk, Vetiver
The next perfume I want to recommend to you is Portrait of a Lady by Frederic Malle – this perfume is something else. This perfume is so elegant, feminine, rich, deep, and unique.

I think it would be wonderful for a cool evening of stargazing on board, dinner at a fancy restaurant, or a romantic evening.

It's for a mature lady, it's niche and expensive but It will make you remember your vacation for sure.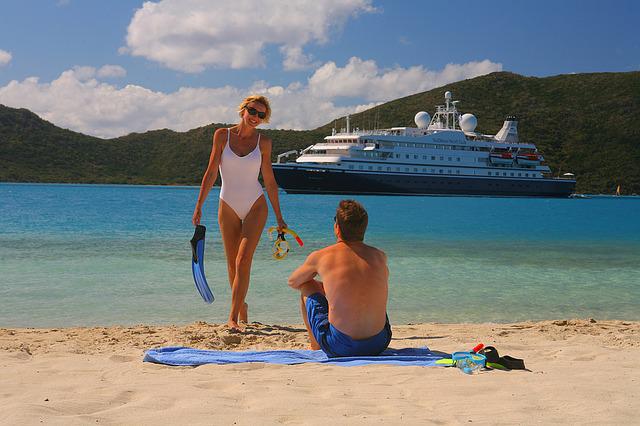 Road Trip Vacation
When traveling, perfume can help to make the journey more pleasant.
In particular, it can be useful for long car journeys or for vacations where you will be spending a lot of time with your travel companions.

A few drops of perfume can help to freshen up the air and make the trip more bearable.
It can also be a nice way to remember your vacation when you catch a whiff of perfume later on.

Heavy perfume can be overpowering in small spaces, and it can be difficult to remove from clothing. Instead, opt for a perfume that is refreshing and invigorating.

This will help to keep everyone in good spirits during the trip.
If you want to go very light- maybe consider this hair perfume. White Moss Nourishing Hair Perfume – It will give you a fresh feeling without being too overpowering.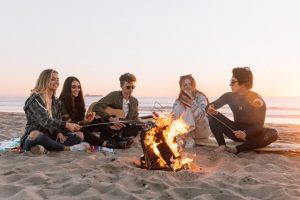 Camping Vacation
Perfume should be considered for your next camping trip!
You might ask why?

perfume can be the perfect addition to your camping trip because it can make you feel human and luxurious when you are out in the wilderness.

When you're out camping, you might not be able to shower as often as you'd like, but perfume can help you feel fresh and clean.

Perfume can make you feel feminine and beautiful while being one with nature.

Buy Bus Tickets to Albany, New York, Atlantic City, and 300+ destinations at the lowest price
Affordable Bus Ticket Online Booking Starting $5 – OurBus
Realtime Tracking of the Bus. Easy Access to Trips & Tickets. Best Offers Always on App
Happy and safe travels!
Well, I hope you enjoyed this and now I must love you and leave you.
Sharon -Rachel
Keep reading – here are my latest posts: